'Bills Included': Tenants Looking for Certainty Turn to HMOs
17/11/2022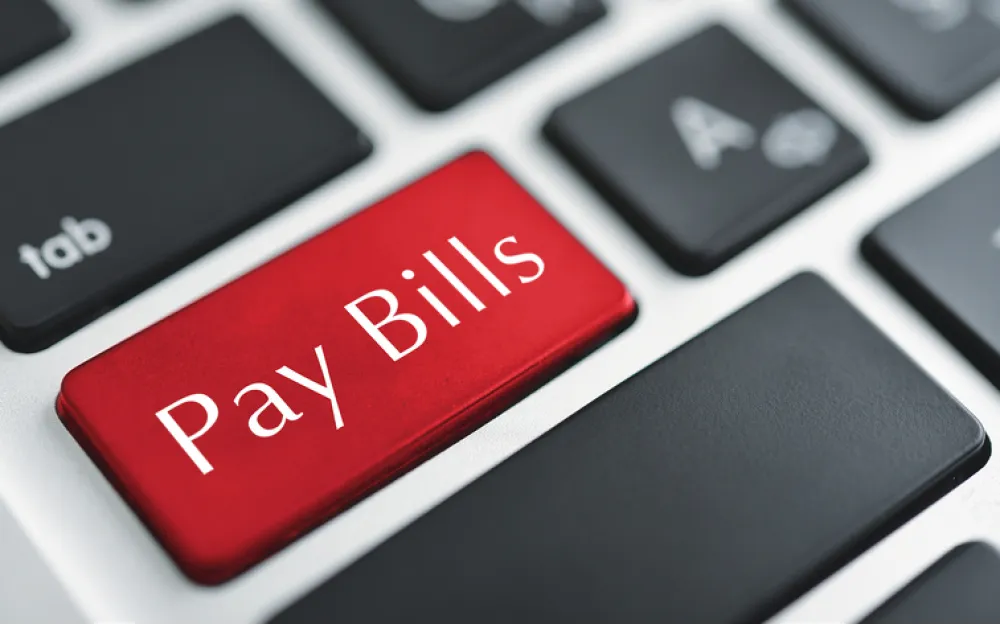 There's a lot to be said for knowing exactly how much of your income is going to be spent each month on rent and bills. Some tenants prefer to be in charge of paying their own bills, and some prefer to let their landlord handle those ups and downs while making a single regular payment each month that covers everything.
As you can see from this graph from Google Trends, search terms including the keyphrase 'bills included' have been on the rise in recent years.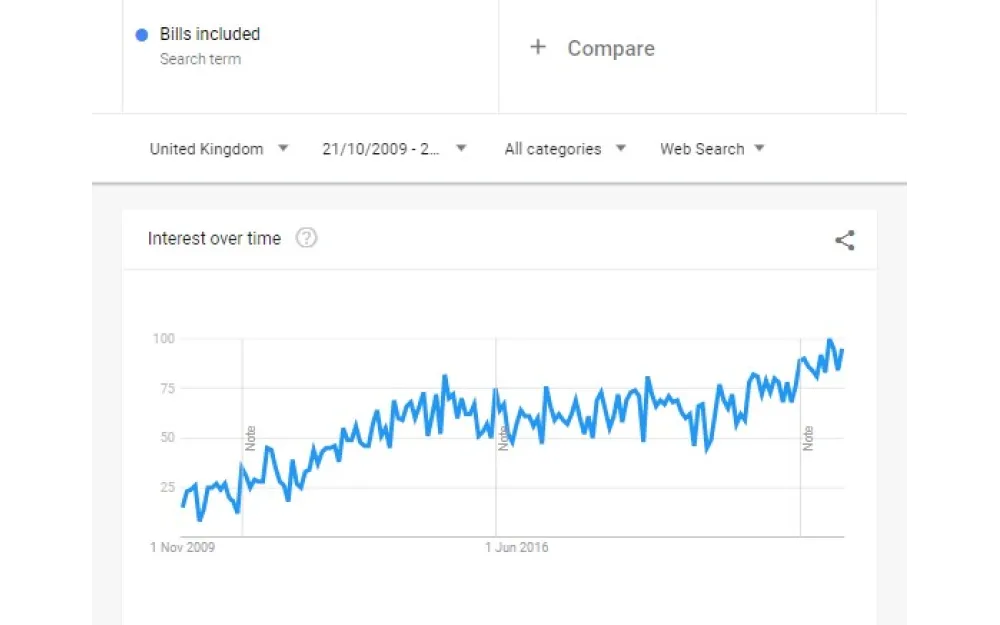 This shows an increase in the number of people interested in the idea that tallies with our own experience of some tenants valuing the certainty of knowing that their outgoings aren't going to change from month to month - even if it could potentially cost them slightly more.
Advantages of renting a room in an HMO
These 'bills included' type rental contracts are typically applied to the renting of rooms in Houses of Multiple Occupancy (HMOs). A recent analysis conducted by Platinum Property Partners revealed that renting a 'bills included' room in an HMO could confer the tenant savings of over £300 per month compared to renting a single bedroom flat and handling all their own bills.
Advantages of letting rooms in an HMO
From a landlord's perspective, there are increased risks associated with offering 'bills included' rooms in an HMO as the landlord must pay the energy, utilities and council tax bills and then recoup the costs from higher rents. However, HMOs are the most profitable property type to let. - with both tenant demand and rental yield remaining high in 2022.
Towns and cities with large student or migrant worker populations see the highest demand for rooms in HMOs.
If you have a property that you think might be suitable for letting as an HMO, we would be delighted to offer our services in finding suitable tenants and managing the let on your behalf. Call Pearl Lettings on 01603 980770 or email hello@pearllettings.co.uk and a member of our team will get back to you.