Improve Your Chances of Getting Selected for the Best Properties
05/10/2023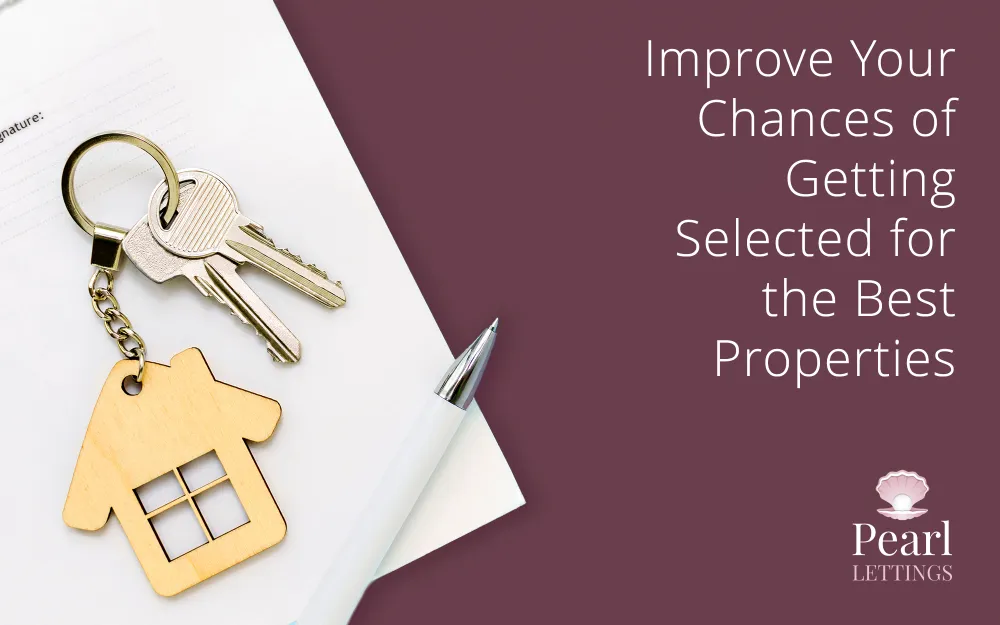 We appreciate that finding a good rental property in today's competitive market can be a daunting task. Potential tenants face a lot of pressure to secure a home. They will probably face more than one disappointment before collecting the keys to a property.
According to a Guardian article on renting that was published in October, "...average rental property across Great Britain is now receiving 25 inquiries from prospective tenants to letting agents...". This means that you have to act fast and impress the landlords or agents if you want to have a chance of getting selected.
So, what can you do to improve your chances of finding a good property? Here are some tips that might help you:
Have good references. One of the things that landlords or agents look for is your rental history to judge how reliable you will be as a tenant. Employers that can vouch for your character, income, and ability to pay rent on time also make good referees. You can also ask your current landlord or letting agent to provide you with a letter of recommendation or a rental statement that shows your payment record.
Be punctual with requested paperwork. Another way to show your interest and professionalism is to be prompt and responsive with any paperwork that the landlord or agent requires. This could include your credit report, proof of income, identification documents, or application forms. Make sure you have all the necessary documents ready and submit them well before any deadlines pass.
Set up phone alerts for new property listings. One of the challenges of finding a good property is to be aware of the latest listings that match your criteria. You don't want to miss out on a great opportunity because someone else got there first. To avoid this, you can set up phone alerts for new property listings that meet your requirements on websites like RightMove.
Read article on how to set up phone alerts
Be flexible and realistic. While it is good to have a clear idea of what you want in a rental property, you also have to be flexible and realistic that some of your expectations may not be met (and others may be exceeded). Prioritise what is most important to you and compromise on what is less essential. Be prepared to adjust your search criteria if necessary and explore different options that might prove to be a pleasant surprise.
Be polite and respectful. Last but not least, first impressions count when dealing with landlords or agents. Remember that they are busy people who have to deal with many inquiries and applications every day. Be courteous and professional in your communication, show up on time for viewings, and thank them for their time and consideration. You want to make a good impression and leave a positive lasting memory in their minds.
There are no guarantees until all the paperwork is signed by all parties. But by following these tips, you will be quicker off the mark and demonstrate that you are a serious and responsible tenant.
Here on the Pearl Lettings website you will find a variety of properties that cater to different needs and preferences. Whether you are looking for a student property, a family home, or an apartment we have a number of suitable properties in our portfolio.
We pride ourselves on being a trusted and reputable letting agent that offers high-quality service and customer satisfaction. We have years of experience in the Norwich rental market and know how to match tenants with suitable properties.