Merry Christmas from All the Team at Pearl Lettings
16/12/2022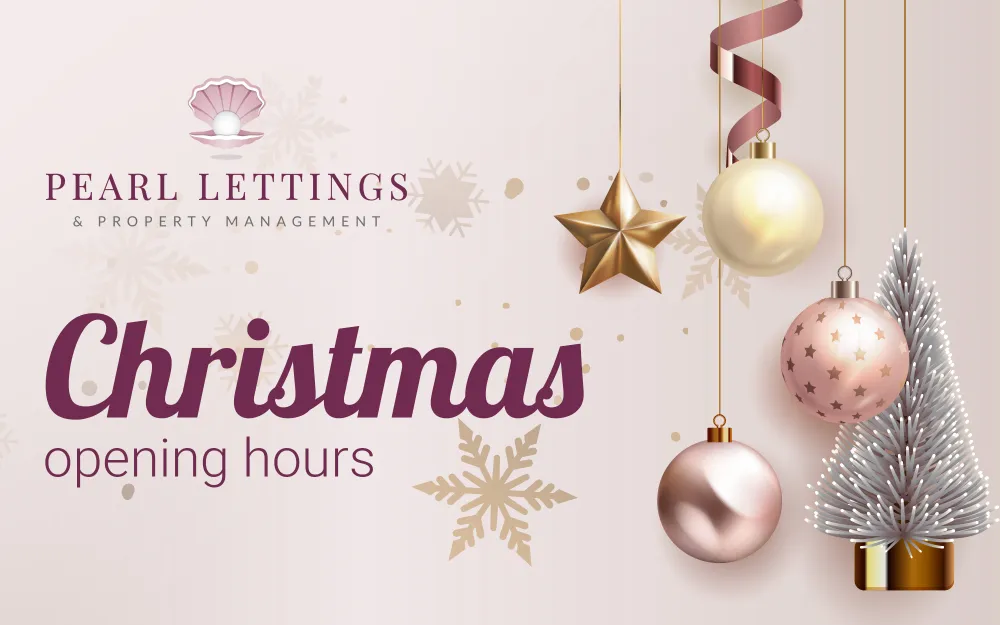 On behalf of all the team here at Pearl Lettings, we'd like to wish all of our landlords and tenants a Merry Christmas and all the best tidings for the festive season.
Thanks to all of our staff for your hard work throughout the year. It was a relief to say goodbye to pandemic restrictions in 2022, but that's not to say that this year was without its own challenges - including a 40 degree heatwave that seems a distant memory in the current cold snap!
We are closing the office for a few days around Christmas and New Year. These are our office opening times:
23rd December - 9am - 5pm
24th December - CLOSED
25th December - CLOSED
26th December - CLOSED
27th December - CLOSED
28th December - 9am - 5pm
29th December - 9am -5pm
30th December - 9am 5pm
31st December - CLOSED
1st January - CLOSED
2nd January - CLOSED
3rd January - 9am -5pm
As your letting agents, we are never completely unavailable - in the event of an emergency we are always contactable. The best way for current tenants to get in touch is via an email to hello@pearllettings.co.uk briefly explaining the issue and requesting a callback.
Merry Christmas Everyone! Get in touch if you need us, but otherwise we look forward to seeing you all in the New Year!