Landlords

08/04/2022
Norfolk Is the Perfect Place to Invest in Property in 2022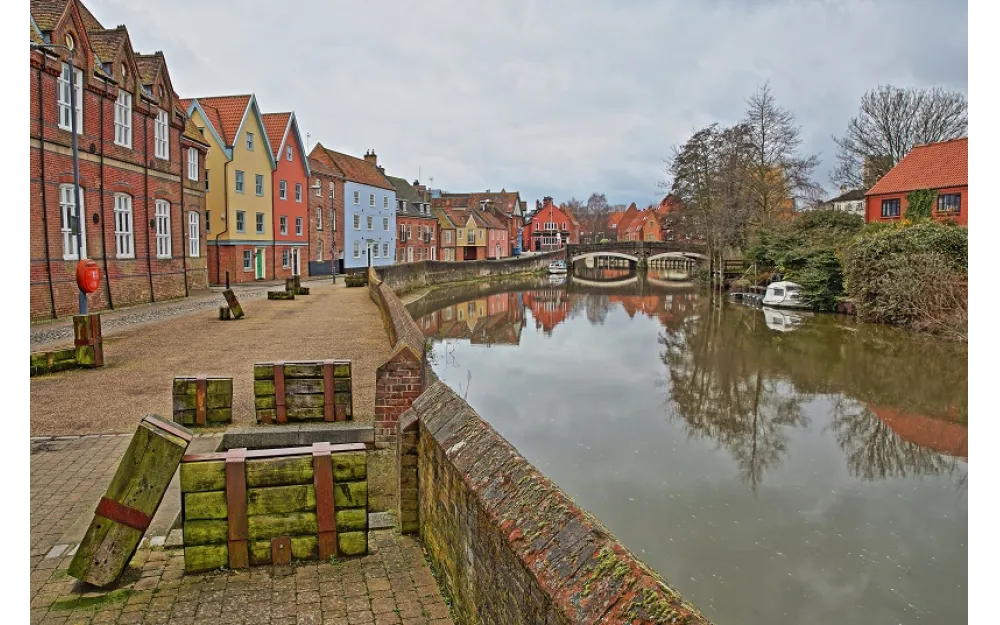 We've been investing in and managing our own property portfolio in Norfolk and Norwich for over 10 years. Norwich has been called property investors' best kept secret! Here are some of the reasons that property in Norfolk is still a great investment in 2022!
The Covid Effect
Some of the people who spent their lockdown cooped up in tiny city centre flats in urban metropolitan areas came looking for housing with more space around it. New 'working from home' practices meant that some former office workers were no longer tied to a commutable location. The sale price of a London flat could buy a house and garden in Norfolk. Even our biggest metropolis, Norwich - with its abundance of parks, offers lots more green space per acre.
Outdoor Activities
With the possible exception of mountaineering, Norfolk has it all when it comes to outdoor activities. The county's famous lack of hills is actually a bonus when it comes to cycling. And there is easy access to the coast and the broads for watersports.
Rapid Growth and Development
Within the city of Norwich there are lots of exciting plans underway that will only increase the desirability of the area. The East Norwich Development Project is an experiment in urban design and the UEA has a Smart Emerging Technology Institute that will make it a hotbed of European innovation. Further afield, East Anglia is leading the way in offshore renewables.
Thriving Food Scene
Norfolk produce is justifiably well known for its variety and quality. There are hundreds of food outlets, delicatessens, farm shops, and start-up kitchens promoting Norfolk produce. So whether they want to eat out or get the best quality ingredients for a night in, Norfolk is a place where people want to be.
Development Opportunities
Norwich is a city that is still growing. There are property development and investment opportunities that you just don't get in larger cities where the real estate market is significantly more competitive. The universities are expanding too - and all those students need a place to live.
Research Park and Hospital
Once those students graduate - a surprising number stick around. UEA used jokingly to be called 'the graveyard of ambition' because of Norwich's former-student retention rates. These days the Research Park and the Hospital are providing great career opportunities for graduates in STEM subjects.
Youthful Diverse Inclusive City
Norfolk may have an ageing population, but the city of Norwich is a youthful and diverse place. With its low crime rate, it is also one of the safest cities in the UK. Which only makes it more attractive to renters.
Art Scene and Nightlife
A thriving art scene and a City centre University dedicated to the arts makes Norwich a great place for lovers of culture. It used to be said that Norwich had a pub for every day of the year and a church for every Sunday. Many of those churches are put to other uses as art galleries and even a puppet theatre.
Capital Links
Upgrades to the railway system mean that you can now travel from Norwich to London in 90 minutes - making the capital commutable. Hybrid working models mean that people are prepared for long commutes provided they don't have to do them every day.
Lower Cost of Living
We're all well aware that the cost of living is on the rise nationwide, so if your tenants can make a saving (e.g. on your rent compared to a comparable property in a bigger city) by living in a low-crime, highly cultured, developing city, what's not to love!
Pear Lettings is a property management company with over 10 years' experience looking after properties in Norfolk. If you are choosing to invest in a property here, let us handle the tenant finding and property maintenance aspects of your investment. For more information call 01603 980770 or email hello@pearllettings.co.uk